I've been clearing my wardrobe, cupboard and drawers the past few days as the floor space in my room is diminishing by the square foot. I need the space to put all the things which have been left lying on the floor .
So today I ran so many errands and came back with some inner drawer storage from Popular and a nice weaved basket-looking box from Ikea to be stacked under the table. I've got a lot more space and also a lot more "junk" which I've not used before or have gently used. Gonna slowly take photos of these items to sell.
I've also set up a separate blog to feature the items. I'm one of those who take forever to conjure up usernames and nicknames but the name of my shop just hit me when I was creating the url and checking its availability.
Presenting to all of you
Miss JoJo's shop
!
You behind the screen, don't laugh at my shop's name.
Currently I've only got time to put these 2 items up for sale.
Silver Dinner Purse with Bow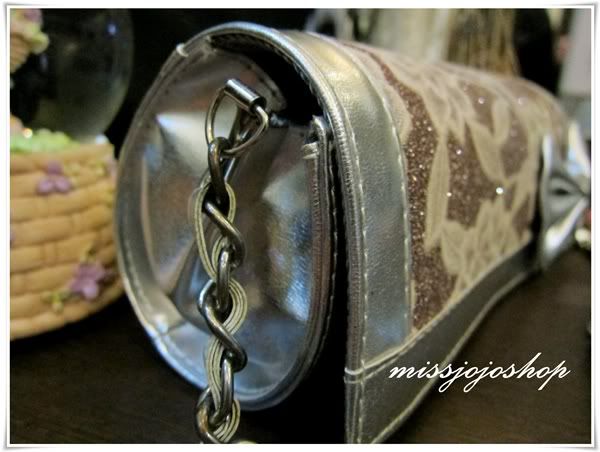 Black Ruched Clutch with Detachable Chains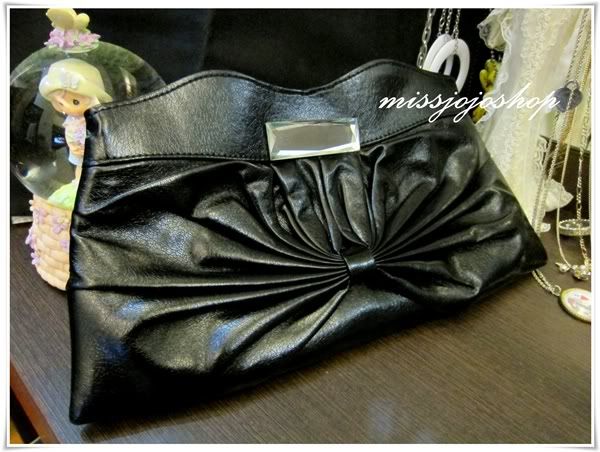 Click on my shop link for more description.