Clara is currently in Melbourne to further her studies but before she left a few months back, we gathered at
Le Bistrot
for her farewell dinner.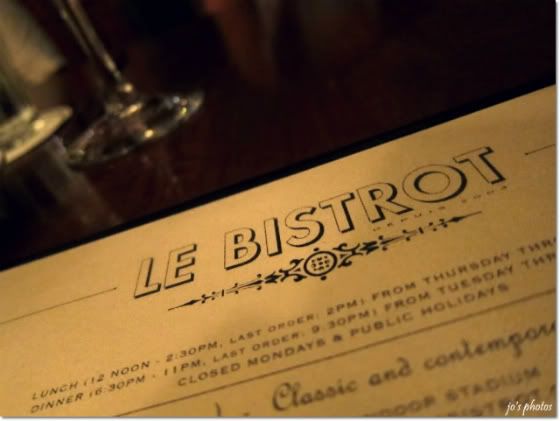 Even though Clara and I only knew each other for a short time, we knew of each other for a while and became fast friends quite quickly. I love Clara for her spunk, for being so real and for pursuing her dreams with such passion.
Did you know Singapore lost one very talented nail artist ever since Clara left? Boo for Singaporeans but yay for you Melbourne dwellers! I would feature the nail art she did for me in my next photojournal post!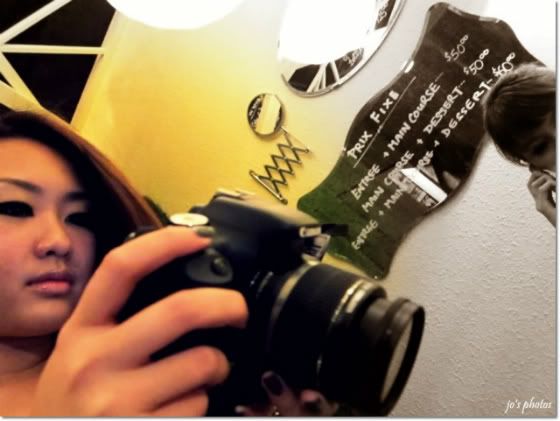 Regina and I got to the restaurant first and we were simply charmed by the decor of the place. It felt as if we were transported to another era.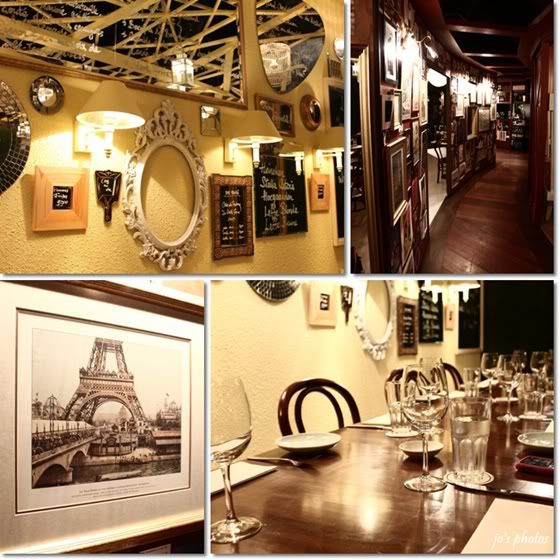 While waiting for the rest of the group to arrive, Regina and I snapped loads of pictures.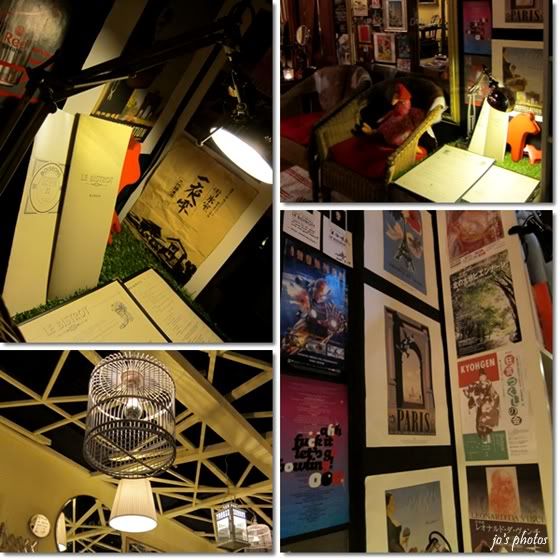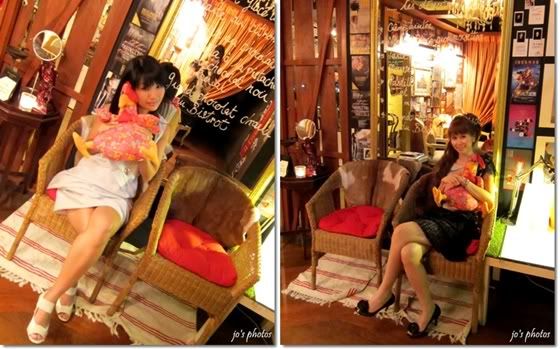 Regina love this candid back view shot of me browsing through the menu.
Upon closer inspection, you would realise that you could see my front view from the mirror too. I happen to think I look like a ghost from those Japanese horror flick. lol.
Soon Clara arrived with her DSLR and we started snapping pictures together. Pardon me, I was trying to look like an austere lady in those Victorian portrait shots (photo on the left).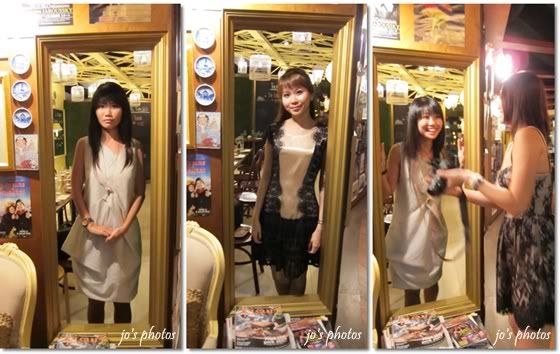 The ghost from the frame connected with the real world!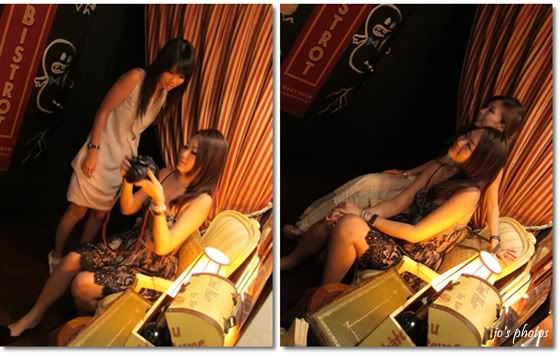 The food was really scrumptious! Le Bistrot definitely offers affordable and delicious French fare. You could opt for the set of 3: entree, mains and desserts set of your choice for SG$60 or the set of 2: mains and entrees/desserts for SG$50. I made a mental note to go back to the restaurant with the hubby the next time.
Everyone ordered different dishes and we cut out portions for one another to share. Then again, it would be wise to go there as a group so you could savour more dishes. That is, if your friends are the sharing sort.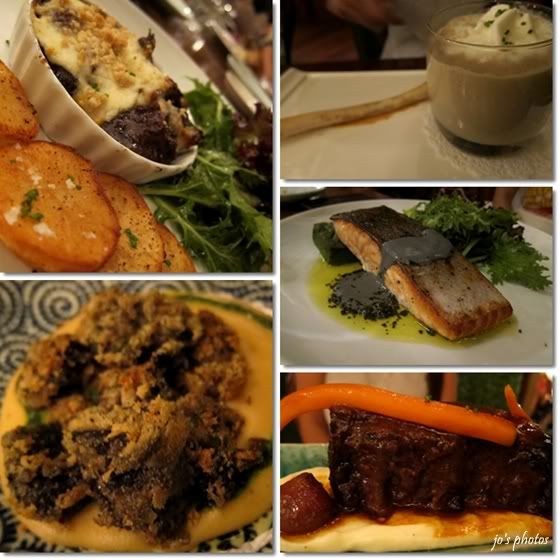 I opted for the generous slab of beef and the creamy (was it mushroom or cauliflower?) soup with foie gras. I was wondering where the foie gras was. It was inside the long pastry!
Yummy desserts! I forgot what I ordered but the creme brulee came in 3 with surprising flavours like Earl Grey and Chocolate to choose from. Of course we snapped up spoonfuls of creme brulee from Karen.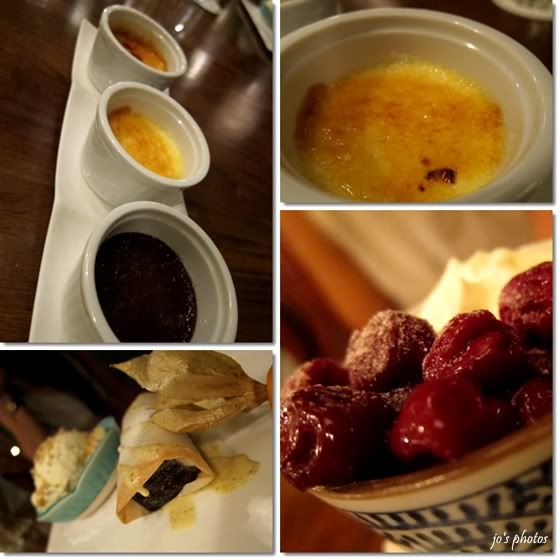 We spent the rest of the evening catching up and getting to know new friends. Everyone was in smiles and the air was punctuated with laughter every now and then. It definitely did not feel like a farewell party. I guess all of us knew that Clara would be very happy to be finally pursuing her dreams in fashion designing. She certainly has the gift for anything fashion-forward and creative.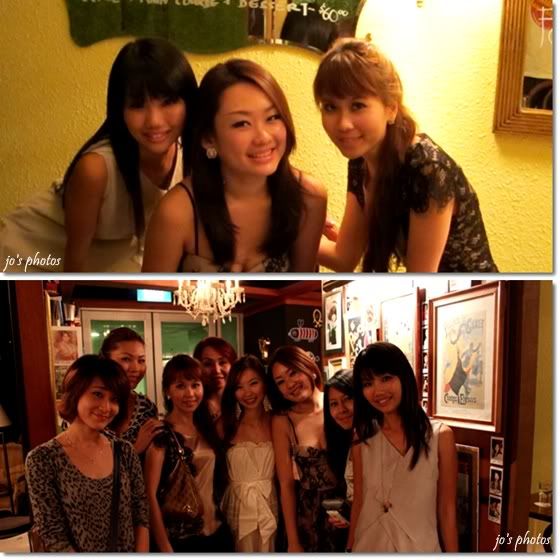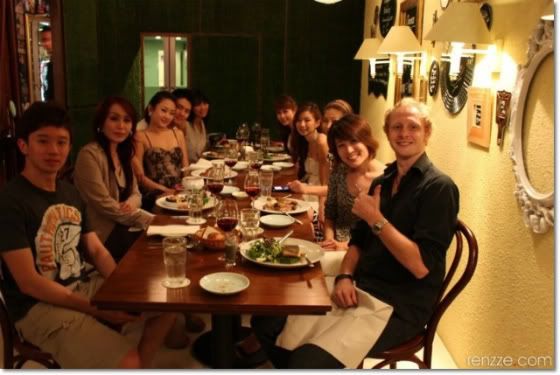 When it was time for the restaurant to close, we took our conversation outside the restaurant which is located at the Singapore Indoor Stadium and guess who we bumped into?
Taylor Swift!
Some of you may have remember me mentioning in
this post
a while back that we saw Taylor Swift.
Shout out: Special thanks to Regina and Karen for the photos!