What is in this Blackmores goody bag?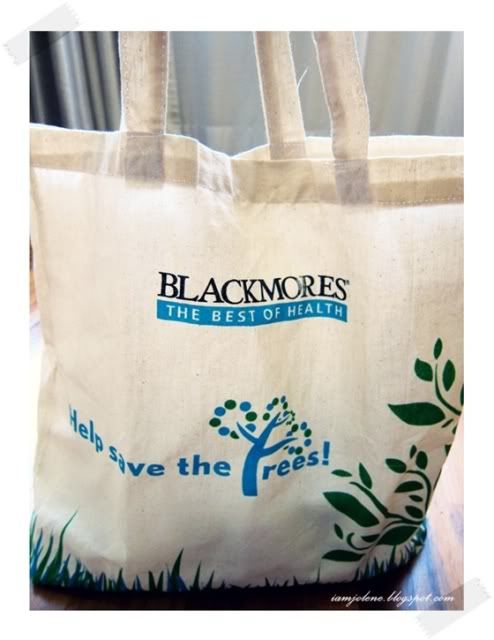 I was sponsored two boxes of
Blackmore Radiance
skin supplements. One box for day and one for night use.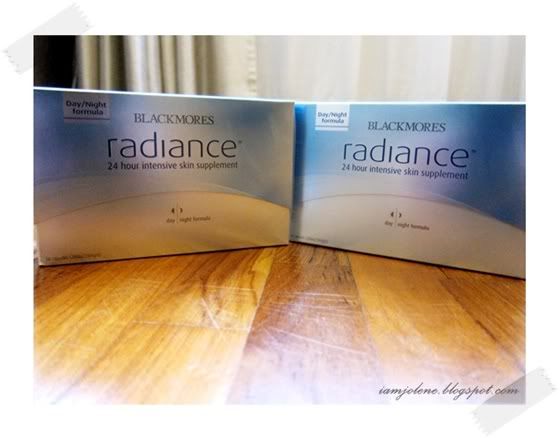 Blackmores Radiance is a marine collagen and antioxidant-rich skin supplement for day and night use. It contains a combination of clinically-proven ingredients to provide 24 hour internal anti-ageing nourishment for the deeper layers of our skin, keeping it healthy, youthful and glowing.
When taken in combination, Blackmores Radiance day and night capsules:
are clinically proven to reduce fine lines and wrinkles as well as tighten pores
help decrease premature ageing effects of sun damage
visibly reduce uneven pigmentation and skin tone after 12 weeks
increase skin moisture and hydration
enhance skin elasticity
help maintain integrity and structure of the skin
assist with collagen production, skin regeneration and renewal
Heard of the saying "You are what you eat?"
Our modern hectic lifestyles mean we may not be able to eat a variety and quality of nutrients our skin requires to look its best. Even with a well-balanced diet, it is possible that some of us do not obtain the levels of these important nutrients needed for optimum skin health.
For most of us women, our skincare treatment includes cleansers, moisturizers and various creams. By combining our normal skincare routine with Blackmore Radiance, we could achieve complete nourishing and hydrating from outside and within.
Together in the bag is a handy little pill box. I love the way the inner compartments of the box is designed and it seems to be able to keep moisture out. Coincidentally, I recently bought a pill box from my favourite $2 Daiso store so I think I've to pass this to someone else.
There is also a nail buffer in the bag.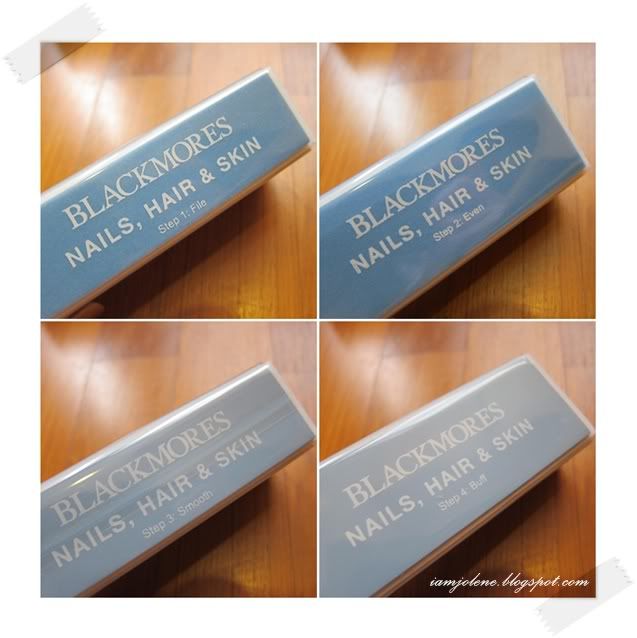 I really can't wait to try out Blackmores Radiance especially since it is a new day of the week. I have this weird habit of trying any products at the start of the week.
Blackmores Radiance is available in leading pharmacies and Watsons for the next 6 months.
The selling price is approximately $123.00 for a box of 56 capsule ( 28days and 28 nights)
Visit
http://www.blackmores.com.sg
for more information.
~
In conjunction with the Radiance theme, a healthy cooking event was held at
Cookyn Inc
2 weeks ago. When
Karen
invited me to this event, I googled Cookyn Inc and was really excited about the cooking session. I like their concept and how they use simple recipes to whip up healthy yet delicious dishes. I think simple recipes is really the way to go in cooking for lazy bums like me.
Unfortunately, I was involved in helping in a friend's project that day and got delayed. Not wanting to strut into the place more than half way into the event, I decided to forgo the fun cooking session.
Karen said I was missing out on a lot of fun but I really could not bear to walk in late.
Missed out on fun I did for when I saw my blogger friend
Elaine's blog
on the Cookyn session, I could really kick myself. They whipped up such delectable dishes, I practically drooled over her photos.
For more photos of the yummy food, you may go to this
page
. You may need to have a Facebook account though.