One of the Saturdays in January, my cousin sushi threw a baby shower for her beloved Leo who was 1-month old then.
As I had work that day, kh and I could only visit her and little Leo at night when the party was over. I did not bring my camera so the photos below were stolen from karen who popped by with reg during the day.
Leo is such a happy and curious baby. Now that I'm writing about a 1-month old baby in July, I must say he has since grown quite a bit and he's so lovable!
Here are some cupcakes which we brought home. I did not taste any of them as I've since discovered that either of my brothers-in-law would never fail to eat any cakes that I bring home before I do.
Remember that I bought Konad nail stamping kit some time back and said I would blog about it once I try it out?
The first time I tried the stamps, I had Estee Lauder Pink Fever on. Yes, I know that the stamping wasn't very well done. I soon realised that stamping was not as easy as what I thought.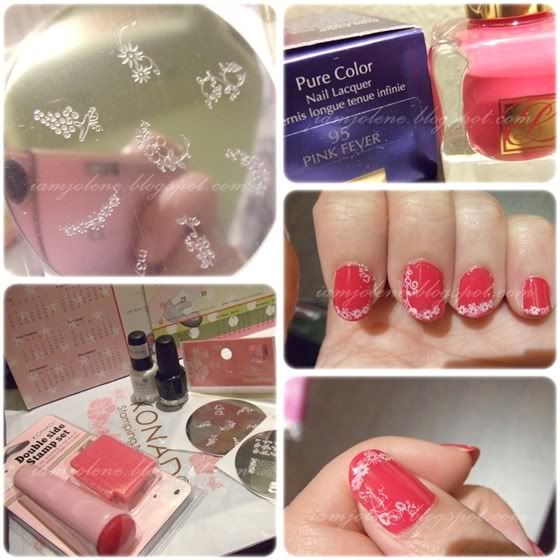 My stamping improved a little when I had Revlon Grey Suede on.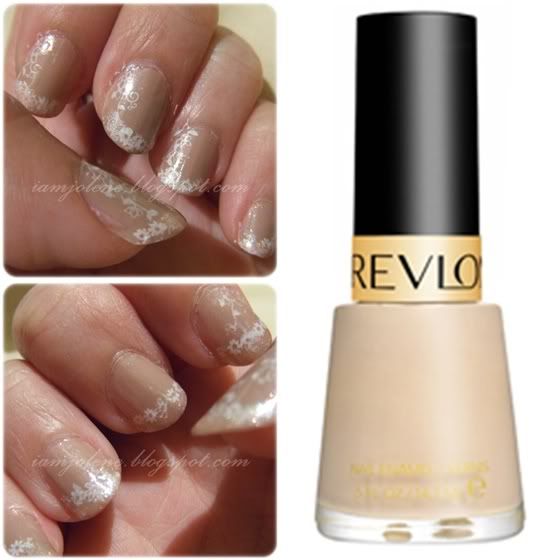 I'm forever on the look out for great nude shades for nail polish. Most nude, light pink and neutral polishes look too translucent even with 3 coats of paint.
So far I'm quite happy with Revlon's Grey Suede as it covers the lunula (white part of the nails) quite well.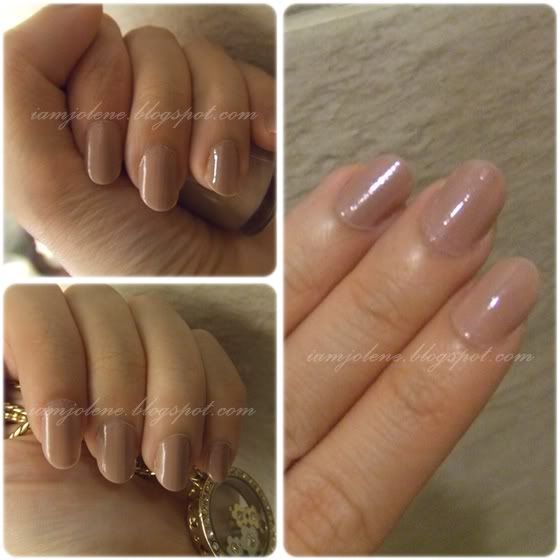 I watched a couple of Konad youtube videos and I'm amazed at how these beauty gurus stamp their nails with such precision and speed. I told myself I've to learn a thing or two from them and practise more but I soon got too lazy and those two occasions were the only times I used the Konad stamping kit. The kit is nestling idly in front of me as I'm typing this.