Following our "adventures" of snorkeling, soaking in the sea and jacuzzi, enjoying a sumptuous seafood dinner, witnessing a flash flood and relaxing at a massage parlour
the day before
, we planned for a drive around Phuket Island to explore some well-known landmarks on Day 3.
~*Day 3: Breakfast Time*~
Remember the affable agent, San from when we landed at the airport? He personally called us to make sure that everything was proceeding smoothly as we had wanted. Breakfast on Day 3 was a slightly more relaxed. We had more than half an hour to eat leisurely after arranging for our personal taxi driver to pick us up much later in the morning.
We were dressed really sloppily for breakfast. We literally strolled down to Deli Cafe in our sleep-in T shirts. MY sleep-in T shirts actually coz the one Tiff was wearing belongs to me as well.
By Day 3, we could recognize the usual drill for breakfast:
1. 漏风 KokoKrunch and cornflakes. (漏风 simply means losing crispness due to exposure to moisture in air.)
2. Toast with jam or/and butter
3. Choice of main course
I went with American breakfast.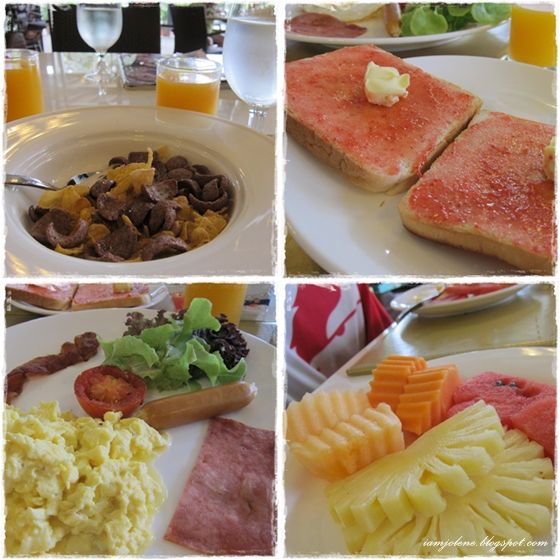 ~*Day 3: A Visit to Karon View Point*~
Our friendly taxi driver, Somyat, who was to drive us around Phuket Island looked like an accomplished business man and that was exactly what we told him.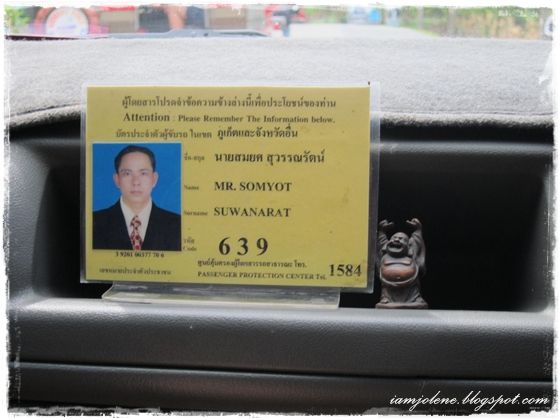 We had to snap a picture with the iconic sign when we got to Karon View Point.
Why Karon View Point is named as such is due to its breathtaking views from the peak. Other than that, there was nothing much to do there. We were done in 15 minutes after snapping some photos of the scenery.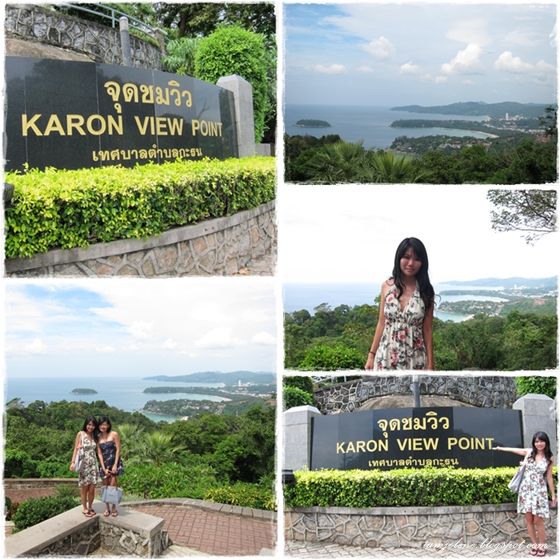 ~*Day 3: Riding on a Gentle Creature*~
With the goal of taking a new piece of experience home from every trip, Tiff and I decided to try riding on an elephant at Phuket. Of course, there were too many new experiences to choose from like riding a horse, a scooter etc but riding on an elephant seemed the safest then. And yes, there are places in Phuket that offer day courses to ride a horse and a scooter.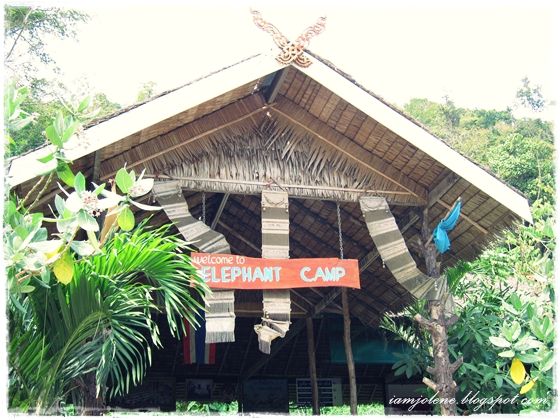 We did the elephant ride at Pang Chang Sai Yuan. Tiff actually wanted to do the ride at Kok Chang as she read in the guidebook that the elephants there are best cared for. However, Somyat said the one he would be bringing us was along the way and he drove us to Pang Chang Sai Yuan instead. We suspected that either he or the agent could possibly have some business dealing with certain tourist attractions and was obliged to provide them with business. Tiff was really mad that after our ride at PCSY, we passed by Kok Chang just 5 minutes down the road! What to do? People needed to make ends meet. We sort of empathize with some of these locals who depend mainly on tourist business.
We tried to snap a picture with our elephant before riding on her. We also saw a lone baby elephant wandering around. The guy you see at the bottom right of the collage is Brandon our elephant guide. While we sat on the wooden seat, he sat on the elephant's neck and head most of the time. No, it doesn't hurt the elephant and yes, it is cute that he has an English name.
Our elephant's name is "BiBua" and she really loved to eat. I liked the place as the elephants were all treated quite well, as if they were part of the family. I could really tell how much Thais respect elephants. I could not really bear for animals to be mistreated for mass tourism. Our only gripe was that we paid for a 45 min ride but got 30 min inclusive of BiBua eating. Well, I guess we couldn't really control how an elephant walked.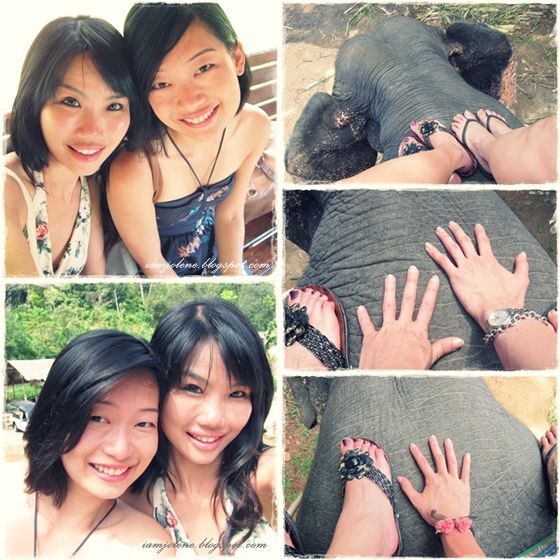 I love this shot. I do not know how to describe why I love it, I just do.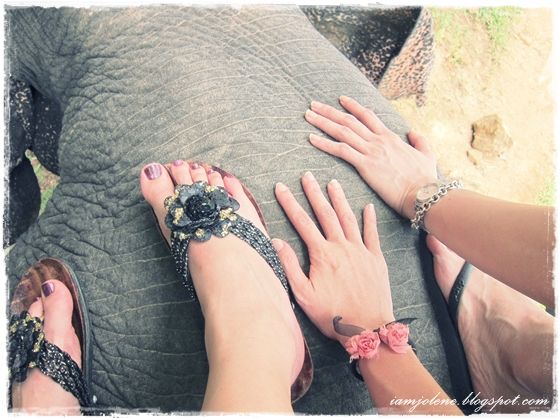 The girl on the elephant behind us got a sweet deal when the guide allowed her to sit on the elephant itself very close to its head. Brandon said we could do that too. Alas we were wearing dresses! If I were wearing shorts, I would definitely try my hand at sitting on the elephant's head. That would be a whole new experience to take home from this trip!
BiBua loved to eat... and shit.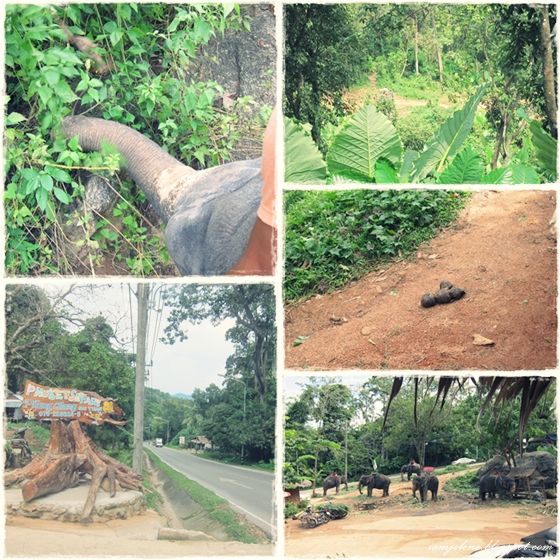 Brandon was kind enough use my camera to snap some photos of us on BiBua. However, he made a request for us to purchase the official photo at the booth later to which we found it reasonable, of course. We sometimes feel for these locals as they do not really earn much at all. Moreover, the funds would be channelled to maintaining the elephant park. I tried snapping a shot of the official touristy photo but it didn't look nice at all.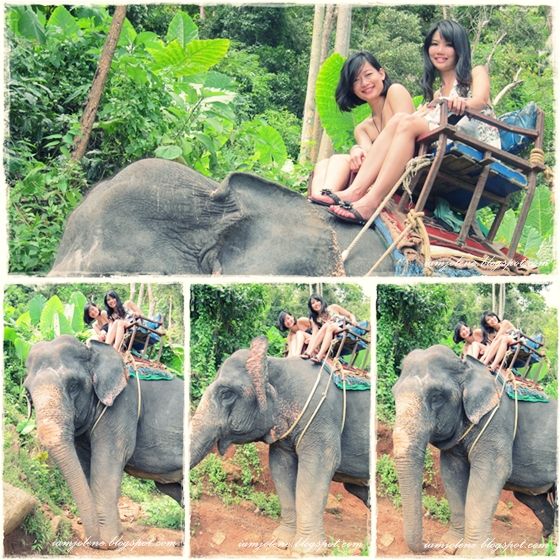 The photos from my camera looked a lot more vibrant and fun as compared to the official touristy photo.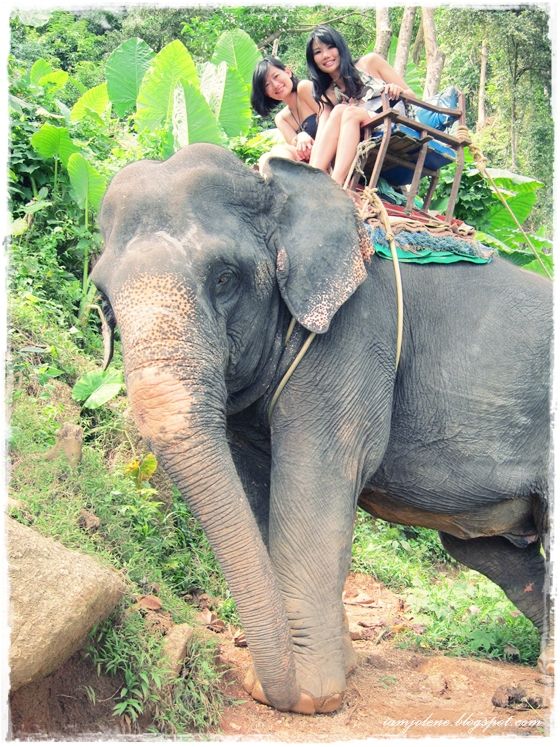 Here is a video of our elephant ride which some of you might have seen before last year.
~*Day 3: The Big Buddha*~
After the elephant ride, our next stop was to visit the Big Buddha. You could see from the picture that some parts were undergoing renovation and reconstruction.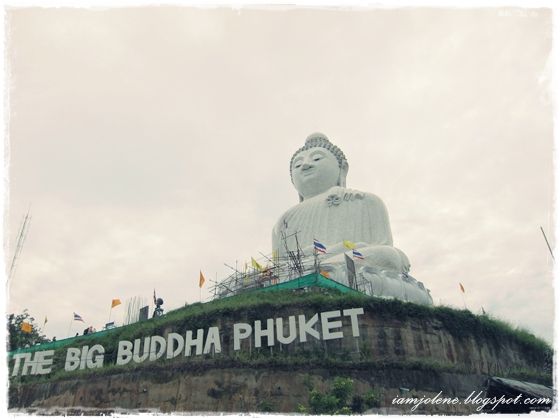 If you are wondering about the gaudy pink and white polka dot shawl, I have an explanation for that. It was provided by the authority as a sign of respect, and not an indication of our fashion sense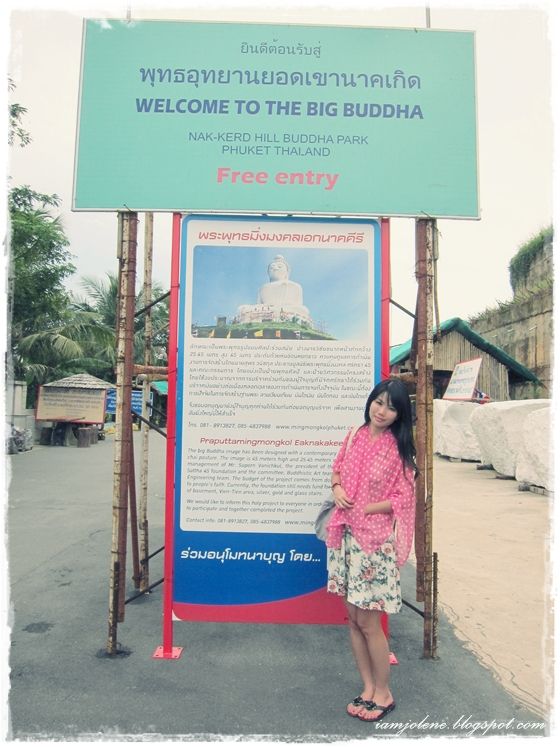 Informative signs were everywhere mainly requesting for tourists to donate for the renovation of facilities for the elderly and disabled as well as to refurbish parts of the statue.
Tiff really loves the Thai King and she was sharing with me how she feels he is the most charming and kind king.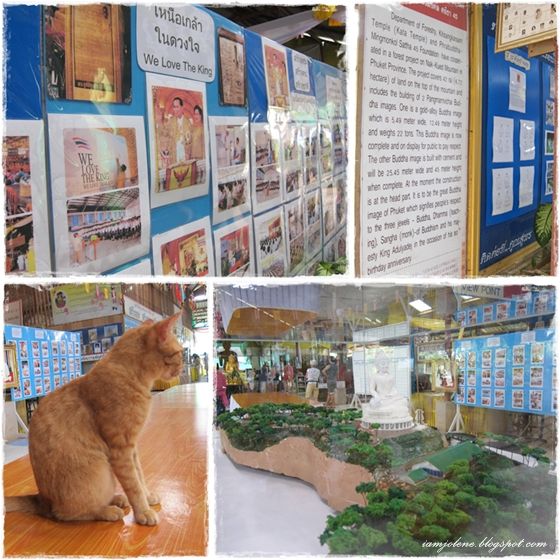 The gong was donated by a Singapore Company and we just had to show our pride by striking the gong. The gong mallet was so heavy, our boom sounded without much resonance.
If only I were strong enough to move the Buddha statues, I would be rejoicing.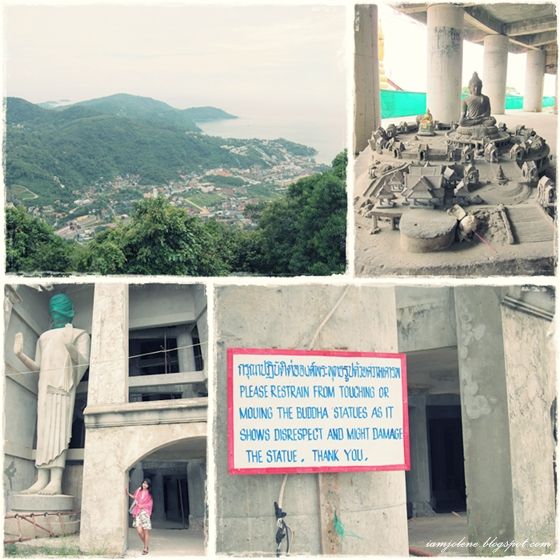 The toilet looked so pretty on the outside but it was PRETTY DIRTY and stinky inside!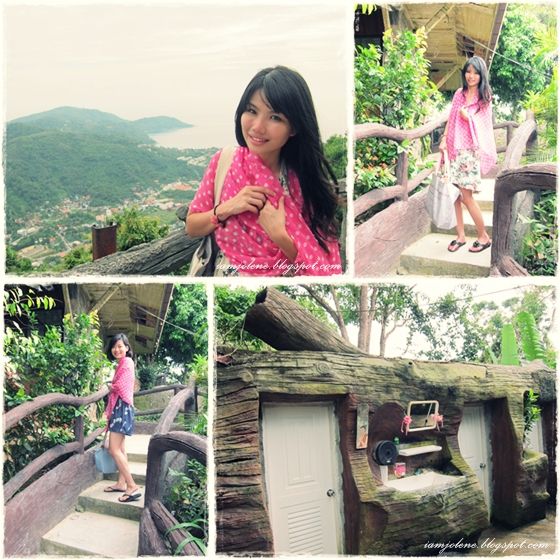 The many cats at the temple.
We stopped by souvenir and snack shops along the way. Once again, it was most likely some business dealings with the local shops and Somyat or the agent. There really was nothing I could buy from those shops that would not collect dust at home. I do not buy gaudy overpriced souvenirs for friends at home too; I would rather buy something which would not collect dust in their homes. Hence, I only emerged with snacks and a new-found Peking Duck and Chilli Crab flavoured potato chips from Lay's. It seems like only Thailand has these flavours.
~*Day 3: A Quiet Linner-Dunch Before Shopping*~
Well since we had brunch for the day, we only had our next meal at about 5pm. Not quite lunch. Not quite dinner. A little bit of both perhaps? We invited Somyat to eat with us but he politely declined.
It seemed like our staple dishes were Tom Yum soup and omelette with prawns as well as some green vegetables.
Tiff insisted that she should drink Chang to support the elephants (duh!) while I went with my icy watermelon drink.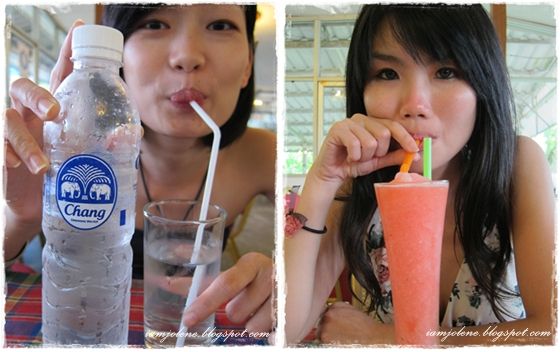 After lunch, it was close to 6. Somyat was supposed to end his day but he kindly sent us to Phuket Town for some shopping. I could not remember if it was Phuket Town. It was a pretty long drive from where we were and there were shops from international brands all congregated in a modern single level shopping mall. I did not snap any pictures there for we were busy combing the shops. Even though the shops were modern, the clothes were from a few seasons (or even eras) back. I spied an Adidas Tee shirt which was very popular during my schooling days.
~*Day 3: Back to Familiar Grounds*~
By the time we reached Patong, the skies had turned dark. Illuminated by lights from the street stalls, we were like foolish flies lured to the brightness. The fragrant aroma of various fried snacks wafted through the air and tantalized our taste buds.
We could not help but to buy some snacks to munch on even though they do not look very hygienic.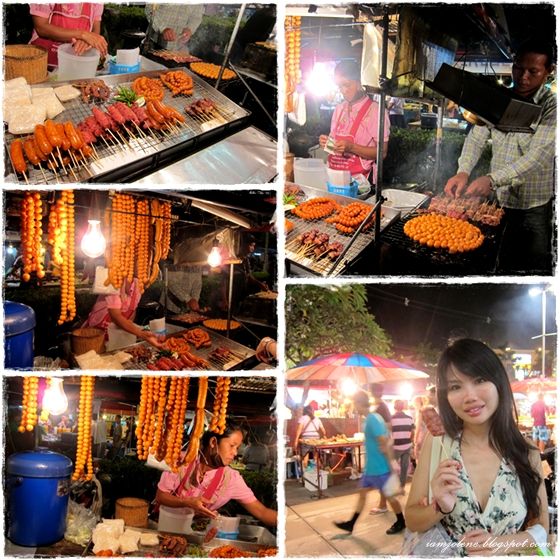 We did not catch a single boxing match in Thailand. I do not like to watch boxing and I can't stand the chilling thumping sounds made by the boxing gloves.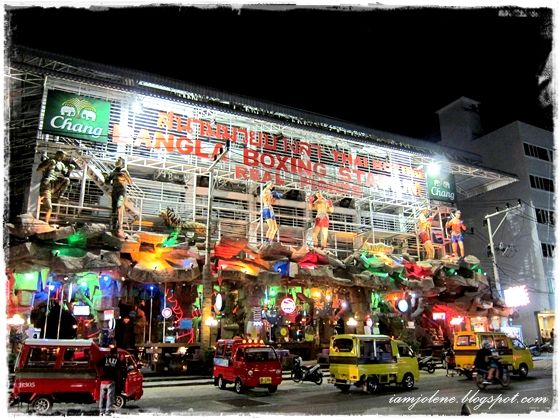 Heading to Jungceylon seemed to be a nightly routine for us.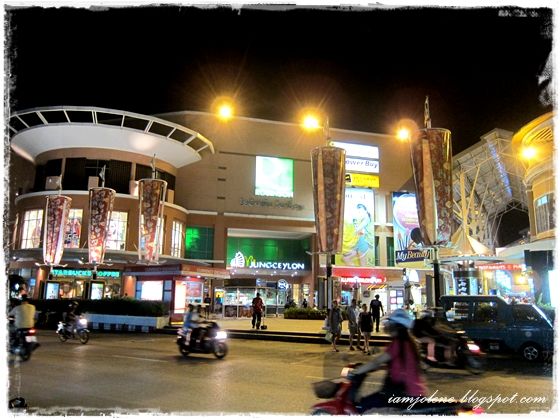 Such a pretty sight in the middle of the shopping compound.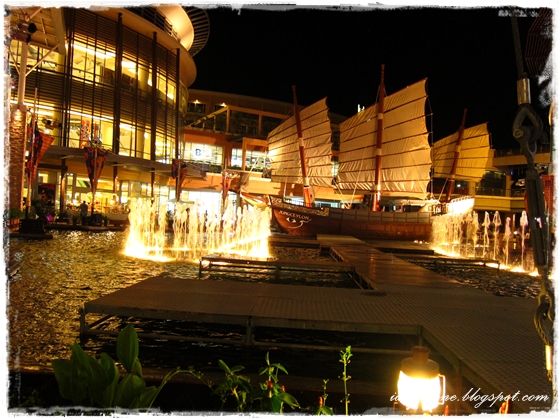 We had chilled drinks to cool ourselves down.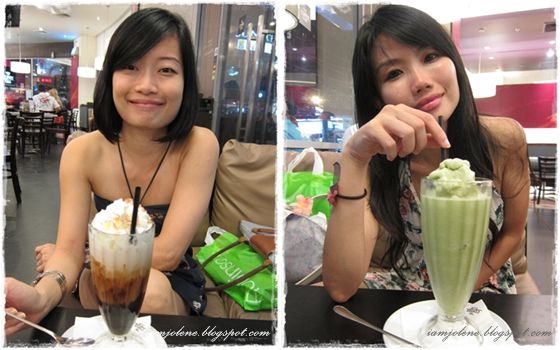 It also became a routine to walk down Blangla Road as every night, there would be new sights to take in. You could pose with an actual policeman to have your photo taken like the lady below. People would dress up in all kinds of costume and coaxed customers into their bars. Tiff had also taken a liking to one of the pole dancers in one of the bar. She just had to look at her every night. As a disclaimer, Tiff is totally straight.
We had not explored the inner bars before. I was rather intrigued by the sign the man was holding and wondered if there was a missing comma and where it should go.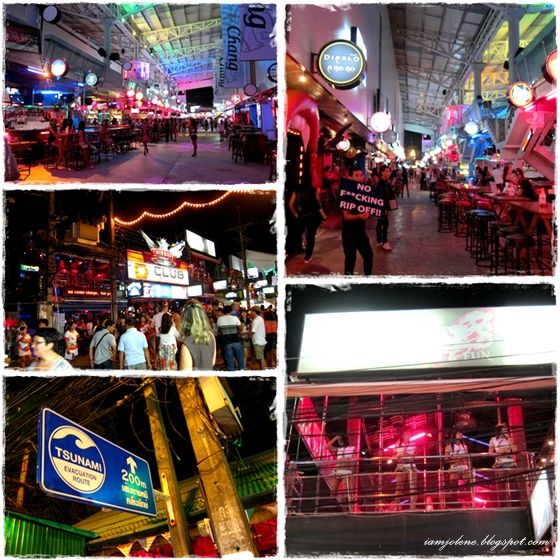 Hmm... a play school?
Everyone has to love Bob Marley or his songs.
What? You don't?
Just click the x-button at the top right hand corner would you?
We wondered if we should walk back to our hotel once more and realized from the map how much we actually walked on the first night!
See top left:
Our hotel looks like this at night. That is Deli Cafe where we went for breakfast and above it is the public pool area.
See vertical pictures:
That is the long and winding road up to our room. We often sang "The Long and Winding Road" by the Beatles as we trudged up the slope.
A little interesting encounter to share with all of you. That night, I was singing "long and winding road..." when Tiff who was ahead of me ran to me quietly and told me to stop singing so loudly. I was stunned and wondered what had happened. She told me that she saw our naked neighbours through the window doing what they do like on the Discovery Channel (search: Bloodhound Gang). I chided her for peeping and she explained that it was hard not to look as their curtains were not drawn and their bedroom lights were switched on. It was like a show for everyone walking outside their window. Like a curious voyeur, I could not help turning to look once I was nearing their window and I went OMG! They have such hot bodies! What? You don't expect to see a picture here on my blog right? You pornish freaks.
It was really cool to see Hong Kong movies playing on one of the channels. This was a movie that made me cry buckets 18 years ago. You would know why if you watch the MV. I love the song too. It would make me tear. It is
萬芳 - 新不了情.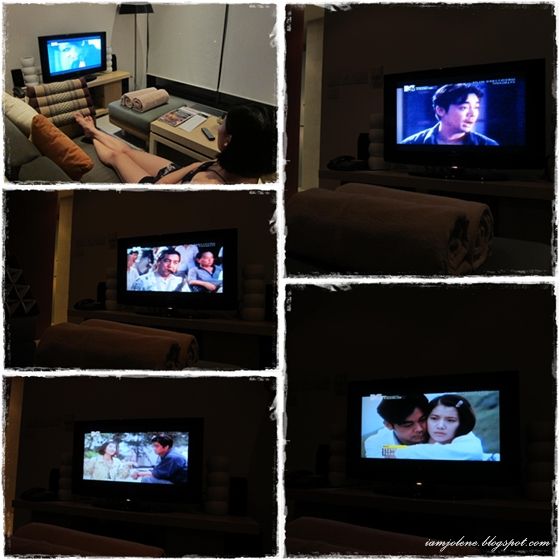 Outfit of the day:
♥ Sheer Romance beach dress
♥ Sheer Romance bikini worn inside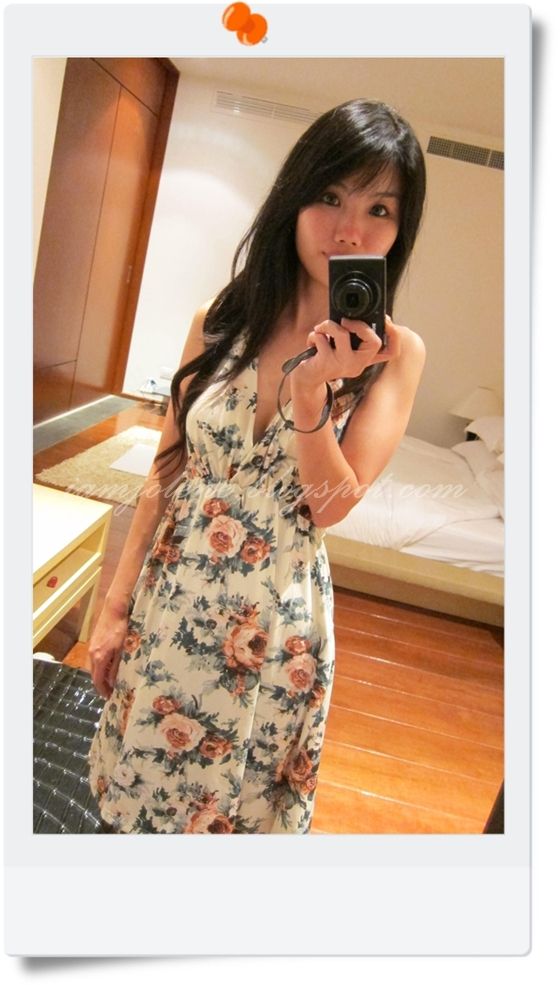 The final volume of our decadent adventures in Phuket would most likely take some time as I've yet to edit any photos.
Have a wonderful weekend!