I met up with my lovely "bimbo sisters" at Xtina's house this evening and then we headed for TCC at Keppel Bay for dinner. The menu at this outlet is different from the rest of the TCC outlets in Singapore and we didn't quite know what to order. All our favourites weren't on the menu and we were simply lost.
In the end, 4 (Gerra, Tiff, Zanne and I) out of 6 of us ordered the Seafood Aglio Olio as we felt that Aglio Olio could never go wrong. How right we were!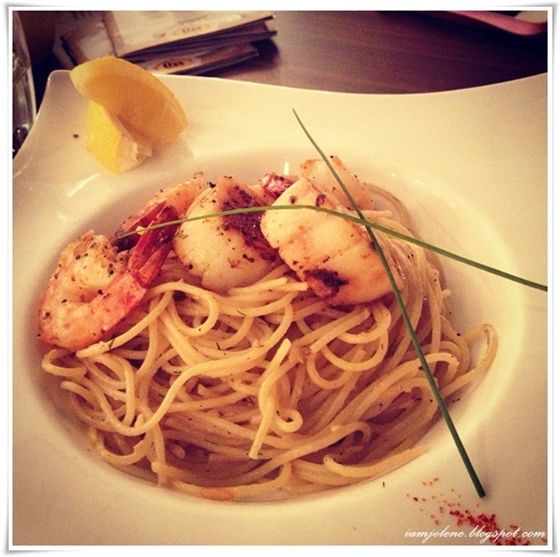 http://instagram.com/p/YXtpBsugzc/
While we were eating, a little boy came to our table asking if we wanted to take a look at what he had done for charity. Tiff immediately went "Sure!" The next moment, we completely stopped eating and diverted our full attention on him. We did not quite know what to anticipate.
He then displayed a box of pouches sewn by his mummy. The pouches were priced at $12 and $15. He explained to us that he was doing it for his church St Ignatius to feed the poor. We asked him for his name, his school and chit chatted with him. He was really adorable and candid in the way he answered our questions and recounting his day to us. Poor Jonathan hadn't had his dinner at that time but he smiled and said it was alright as he was going to somebody's place to eat and there would be a dachshund there. He loves the dog a lot and would carry it at times. Kids are really easily satisfied.
I asked if I could take a picture of him and he obliged. He said that he wore his jacket for "work" but inside, he was wearing his favourite dinosaur T-shirt. Needless to say, we were sold by his cuteness and his kind heart. He had a whole page full of names and mobile numbers and he requested for us to fill in our details too. I asked him if that was his "sales" for the day and praised him for doing such a good job.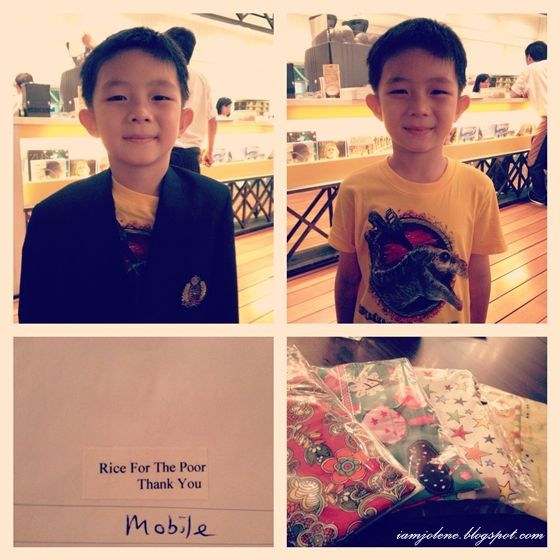 http://instagram.com/p/YXv8lzOg3S/
There were so many designs to choose from that we took quite some time trying to decide and we ended up with these.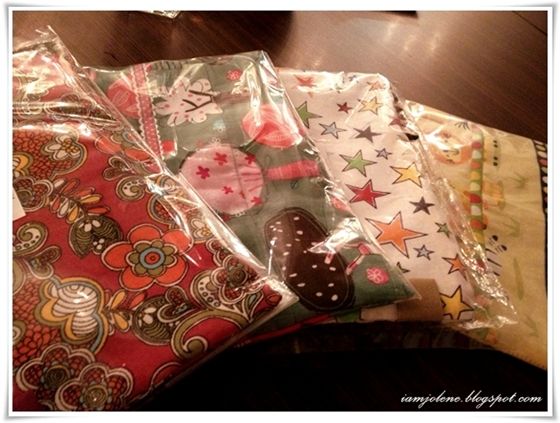 The bimbo sisters and 1 himbo.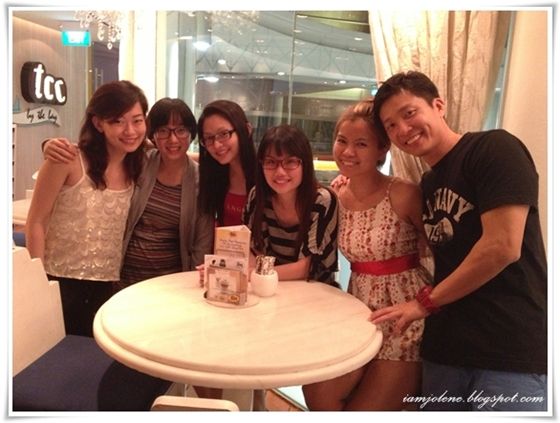 Great gal pals!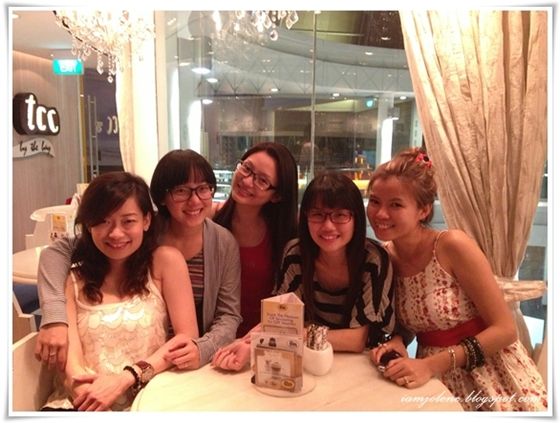 Dreamy editing by Gerra.