Thank you so much for participating in my very first 100 Followers Giveaway!
There was an overwhelming amount of entries so it took me quite some time to compile the results even though I've been updating my points sheet regularly.
Just in case you are wondering about how the section process is conducted, I first collated all the participants' points onto an Excel spreadsheet...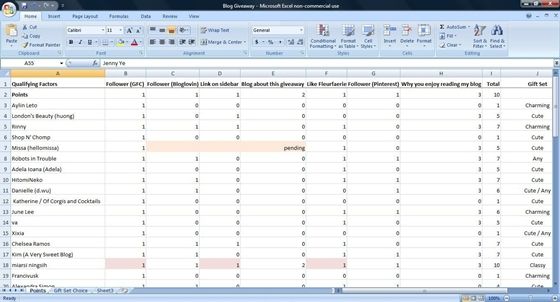 ...and then categorized into the various gift sets after which I input the final data, taking note that I should do a minus 1 for the number being generated in comparison to the excel sheet due to the cell taken up by the heading.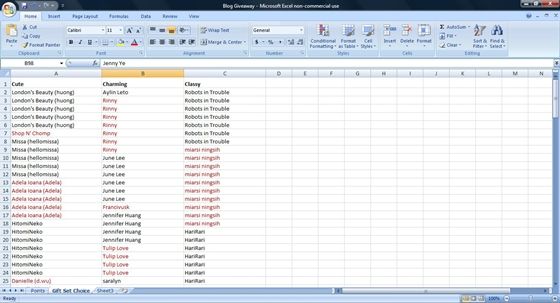 Then I used random.org to generate a winner for each gift set.

Cute

gift set winner:


Chelsea Ramos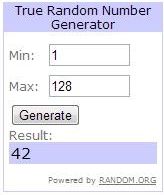 Charming

gift set winner:


Jenny Ye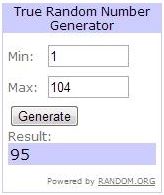 Classy

gift set winner:


HariRari
Congratulations to all the 3 winners! All 3 of you would have 72 hours to reply to my email before another winner is selected.
Jenny Ye
, you hadn't provided me with your email address so I really hope you see this post and reply me with your email address.
To the rest of you who didn't win, don't worry. There is always the next time.
Hosting a giveaway requires much time and effort. Nevertheless, it has been real fun and I'm sure I would host another one in time to come!