My parents-in-law had never tried all day breakfast before. Hence, kh suggested taking them to his favourite all-day breakfast haunt -- Prive Cafe.
They were sceptical when kh told them that they would be able to savour English breakfast at 3 in the afternoon. My "little" brother-in-law tagged along as well.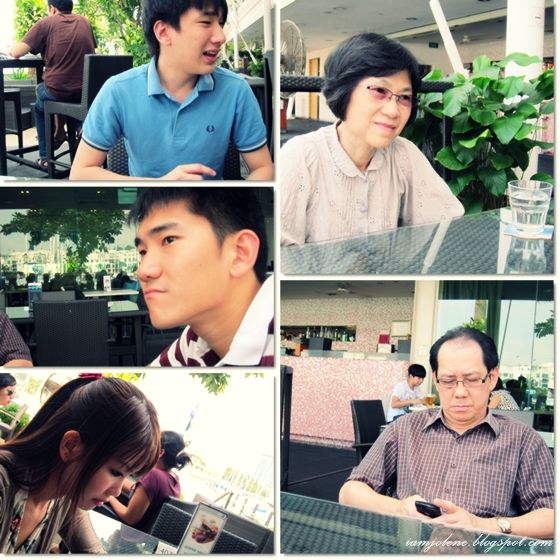 Here was what we ordered to share.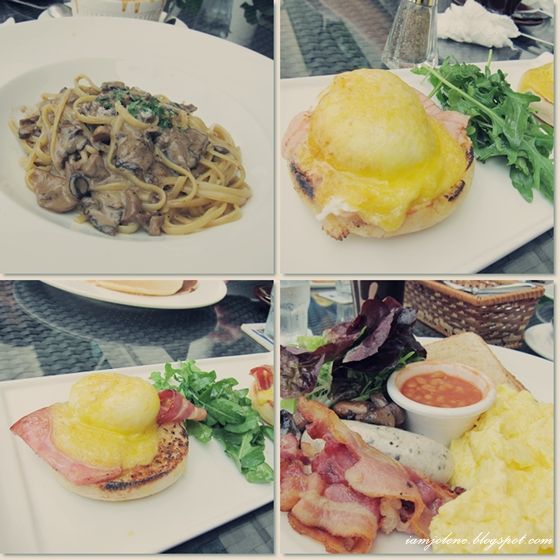 We had pancakes and carrot cake to end off our brunch.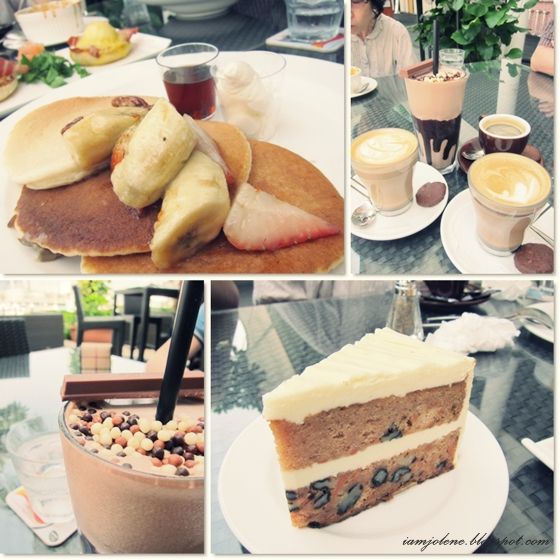 The drinks we ordered.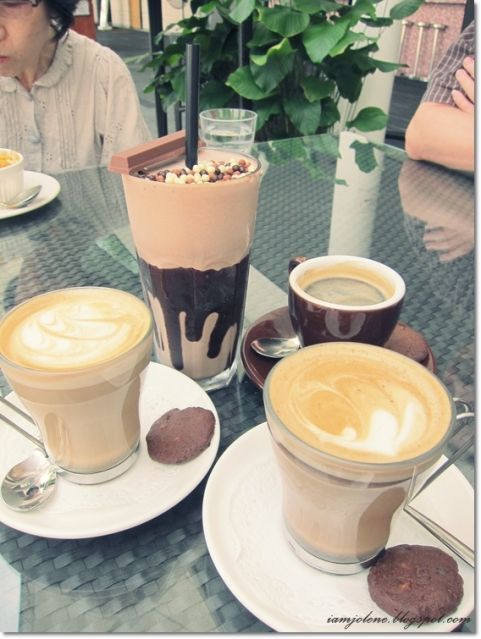 My very filling yummilicious drink was served with a bar of Kit Kat.
It was the first time my MIL went to Keppel Bay and she was simply awed by the many private boats and yacht berthed at the jetty.
I would end off this post with a not so complete family picture of my other family. (2nd BIL didn't join us that afternoon)