This is a scheduled post.
Like many people out there following the latest trend of snapping food pictures, I love to take pictures of food too. Sometimes I wind up having folders of outings with food as the only pictures taken. Hence, the explanation for the title of this post.
~*Nanbantei*~
After having dined at
Nanbantei
for
Regina's birthday
last year, I decided to bring kh to try out their food.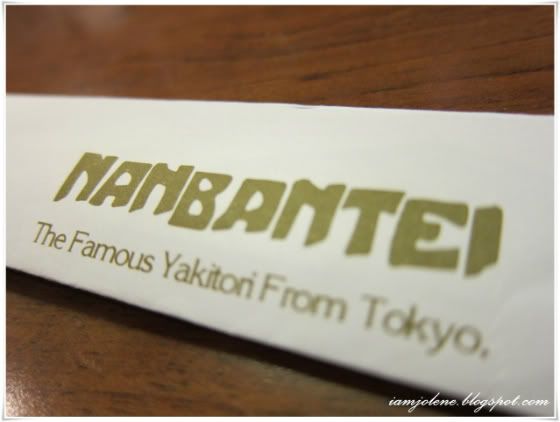 Kh is always the one introducing me to quaint and authentic Japanese haunts rather than those franchise kind like Sakae Sushi or Sushi Tei as he has a rather good friend who is a Japanese. This time, I did a reversal of roles.
It was very crowded and hence we were ushered to the counter seats where every couple would be.
I hate counter seats.
Though I love the savoury smokey smell of yakitori, I could not bear for the smell to linger on me.
Over here, the smoke and all was immediately "sucked up" by those cooking hood above. Great for us!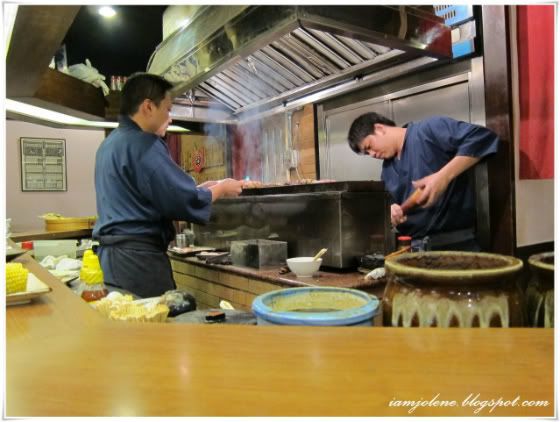 The sizzling hot savoury items were yummilicious!
The cold stuff
I still love the food but kh thinks they're not up to his standard of "quaint, authentic" Japanese haunts.
Hmm... on normal basis, he's always the one saying I'm very picky about food.
~~~
~*MOF*~
Before we caught Thor, kh and I decided to fill our rumbling bellies with food that are quick to gobble so as not to run late for the show.
We ended up at
MOF
. a place which offers mass culture Japanese cuisine with a little local twist.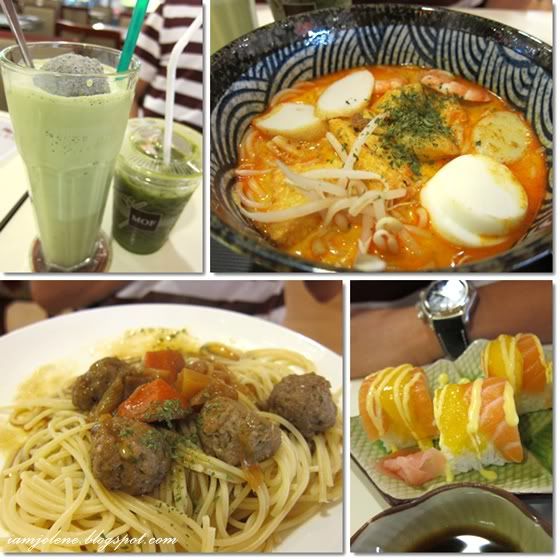 As usual, I would always order macha green tea whenever I see them on the menu. The laksa you see up there was mine. As far as I love my laksa full of cockles (or better known to Singaporeans as "humps"), this wasn't too bad too.
Pasta could never go wrong for kh. Personally, Japanese pastas do not quite appeal to my tastebuds.
I was trying to be as grumpy as Grumpy Bear while kh refused to do the same action. He actually loves to fold his arms and say "no" in a grumpily cute way whenever I asks him to do something he doesn't like. Sometimes, he simply loves to fold his arm and say "no" to every single thing I say. Before that shot was taken, I asked him to pose like Grumpy Bear and needless to say, he folded his arms and said "no". What irony! But before I could catch that with my camera, he changed his pose.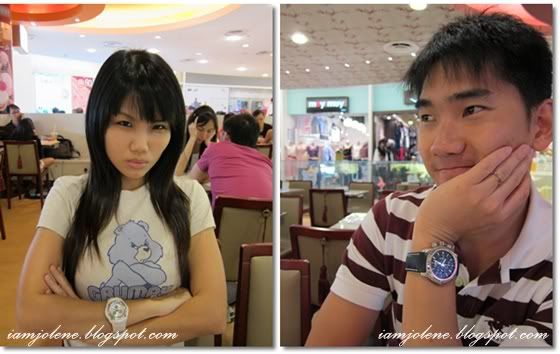 ~~~
~*Menichi*~
I met up with my 2nd sis at the neighbourhood mall since she needed company for dinner. We ended up at Menichi.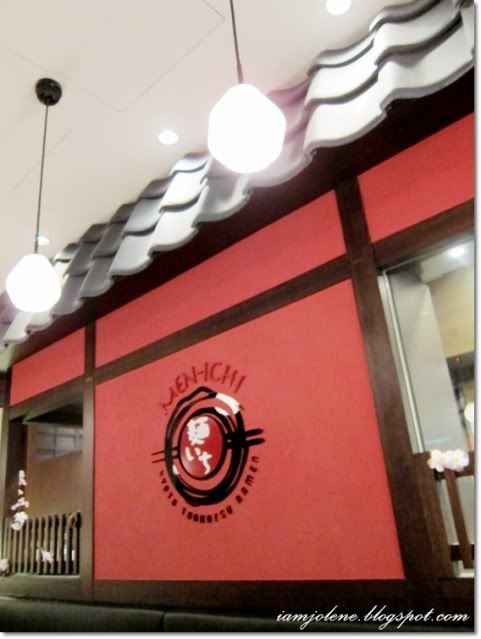 Menichi is one of the more affordable ramen place which dishes out good ramen (considering the price). I know of it coz I used to frequent the outlet in the Jurong Point. I'm quite particular about ramen and the one at this outlet wasn't up to standard at all.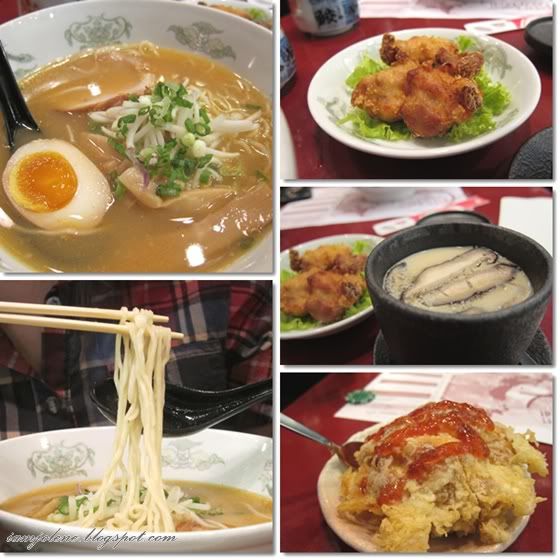 We ordered the normal char siu ramen with chicken karaage and fried ice cream. Bet you couldn't tell that the fried thing with "tomato" sauce on the bottom right corner was actually fried ice cream with fruit sauce right?
Speaking of ramen, one of kh's buddy wanted to do a ramen review session with us since we're all fans of great ramen (aka Santouka).
He suggested trying out the various ramen haunts, take some pictures or even record some video. From the hunt of the best ramen, a mental ranking list would be created in our heads so that we could spread the word.
One year later, we have yet to embark on our ramen hunt.