The other night, I was fiddling around with my anna sui black lipstick and decided to attach some dramatic lashes to be bottom lash line too just for fun.
flashed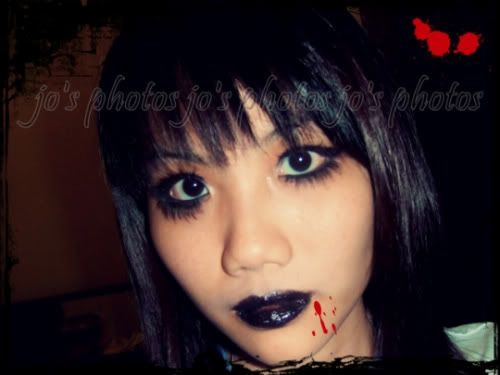 unflashed
I can't imagine myself wearing this colour for it stained my teeth, my hands and whatever that brushed past my lips.
For this year's halloween, we are not doing the usual dressing up at my place and going to some clubs thereafter. Hence, the black lipstick would have to wait for the next time.
Why do they have such perfect black lips???