My first zhong qiu jie with kh in sg and my 1st time at Chinese Garden.
On the eve…

Only a few shots taken before my camera battery died. Such a waste!
On the night and the morning after...
It was a hazy Mid Autumn Festival. We added more to the PSI index.
Yishun bus interchange was blanketed with haze. Can't seem to capture the haze on camera.


At Nee Soon Park


[Are you all able to see the full length for these 2 photos? The bottoms are severed on my screen and I can't rectify it.]


~*~*~*~*~*~*~*~*~*~*~*~*~*~*~*~*~*~*~*~*~*~*~*~*~*~
Of Headaches and (Ab)normal appetites
Recently, I have been suffering from a bout of
headaches and migraines
. My head hurt till I wanna puke. I hate that feeling. I also started taking Panadol more often, something which I've been curbing for quite some time. Hope to find a natural remedy soon.
On a happier note, MY APPETITE HAS COME BACK TO NORMAL! Ever since I started this new job, I eat at very weird timings and could survive very well with 2 meals a day. People around me started saying that I'm skinny again. Even those people who know me very well and know that I ABSOLUTELY DETEST people saying that I'm skinny, could not help but enquire about my health. So imagine my joy when the worms in my intestines started working their asses off again.
Last Thursday, I ate
2 bowls of rice for lunch
. My bowls at home aren't the size of those petite traditional Chinese bowls.
During tuition, I felt so hungry. Luckily, my tuitee's grandma came in with
sweet potato ginger soup
. There were 5 big wedges of sweet potato and I finished them all, thinking that I could survive the next hour till I meet kh.
When I got home, I was so hungry and so yearning for my mum's home-cooked food that I ate
another 2 bowls of rice.
Before I met kh, I thought of going Popular to stock up on some stationeries and waited 45 F***ing minutes for my feeder bus. I was so pissed off when I reached the entrance of Popular at 9.02pm with half the shutters down. I pleaded with the guy there to let me in but he was just as insistent as I was. I was fuming mad about the wasted trip that I stormed into
Long John's
to buy their
black pepper fish meal
.
In the car, I was tucking into the fish like a yao kwee full of rage and hunger. Kh usually do not allow me to eat in his car as I tend to drop pieces of food all over. That night, he let me have my way.
After the Chinese Garden visit, we went for supper, only that I wasn't the one eating. I wasn't hungry then. I ordered takeaway zhu chao for my family and when I got home, I ate
half the packet of Hokkien mee
.
I really have worms in my intestines.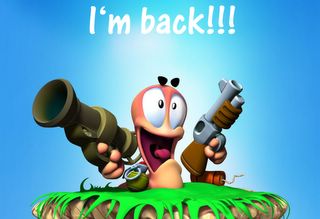 ~*~*~*~*~*~*~*~*~*~*~*~*~*~*~*~*~*~*~*~*~*~*~*~*~*~
Powerful Vocals
Ignore the title.
Jane Zhang
hails from China.
I got this from
Justin's blog
and for the past few weeks, I'll open this youtube window just to listen to her sing while I go about doing my own stuff.
Titled "Loving You", I love this song very much. Original singer is Minnie Rippleton but I feel Jane's style of delivering this song packs a powerful punch.
Whenever I listen to this song on radio, I would remember this e-card that one of my buddies sent me. It's called
Bugging You
. It puts a smile on my face. I hope it puts a smile on yours too. =)
~*~*~*~*~*~*~*~*~*~*~*~*~*~*~*~*~*~*~*~*~*~*~*~*~*~
I wanna change my blog template. I can't find any nice ones.