For the past 2 weeks, I haven't been able to find the time for reading some of my favourite blogs, returning visits and updating my blog in between trying to tune my body's clock. After a couple of "filler" posts, I managed to churn out a more proper one.
As usual, this a backdated entry chronicling all the outings with my hubby during his off days after he came back from the seas late last year. Some of you may remember me saying that he was involved in an
important mission
last year and in
this post
too.
~
*Pigging out and Shopping in Town*~
After 3 months of hubby's absence, I really missed going out with him. Pardon his silly face. You could see how happy he was too.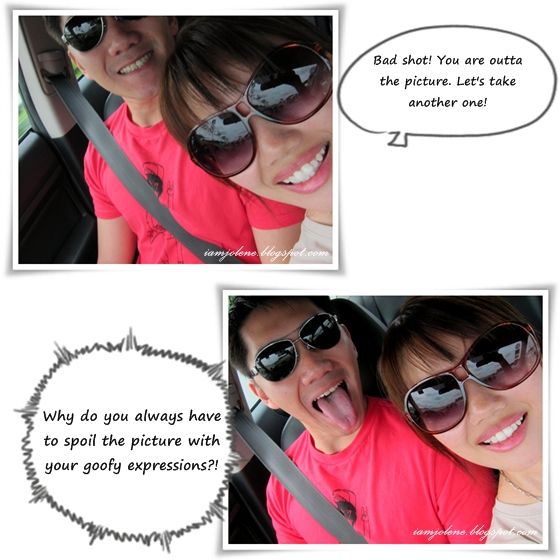 Whenever the hubby comes back, I would be relegated to the passenger seat. Oh well, it is nice to be driven around too.
We were famished by the time we reached one of my favourite Japanese haunts--
Ootoya at Orchard Central
.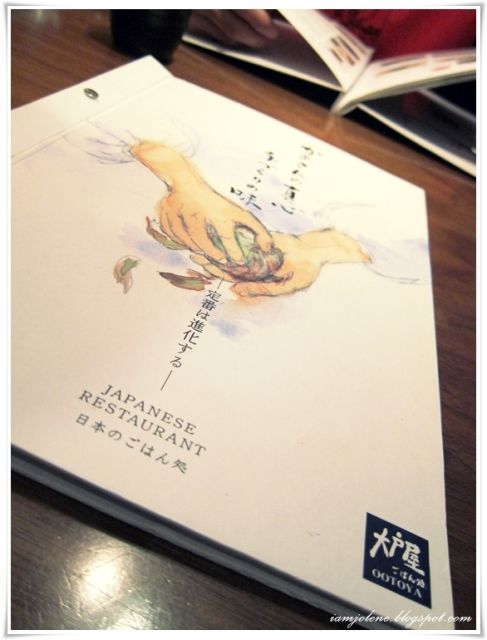 I had been to the Orchard Central branch a few times with different groups of gal friends but this was the first for kh. He did not find the Ootoya at the Suntec branch too fantastic and I insisted he had to try the branch at Orchard Central one of these days to know why I love the food there.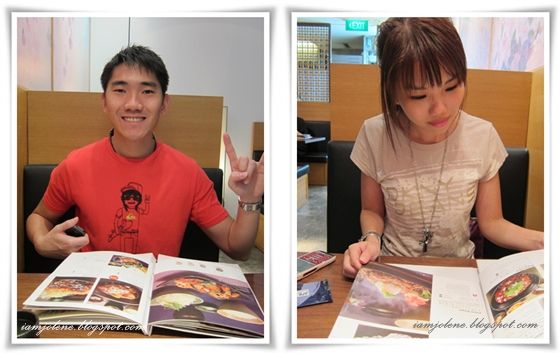 Here was what we ordered:
- Maguro Soba for kh's mains
- Hokke Yuan for my mains
- Marinated Maguro with wasabi
- Hijikini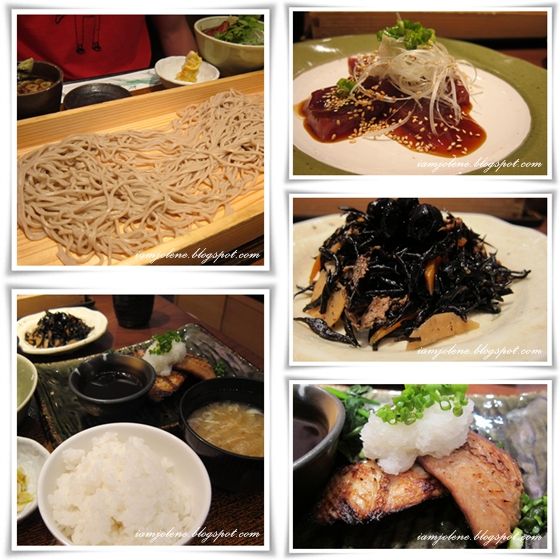 I absolutely love their Maguro with wasabi. I love the tangy marinade.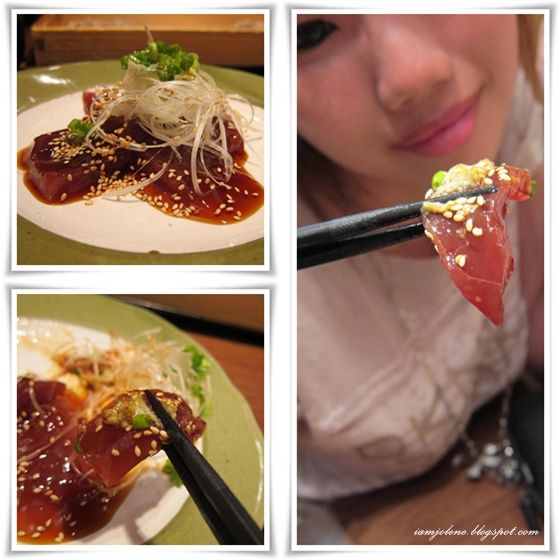 Sigh... Even on kh's off days, he had to answer calls from work.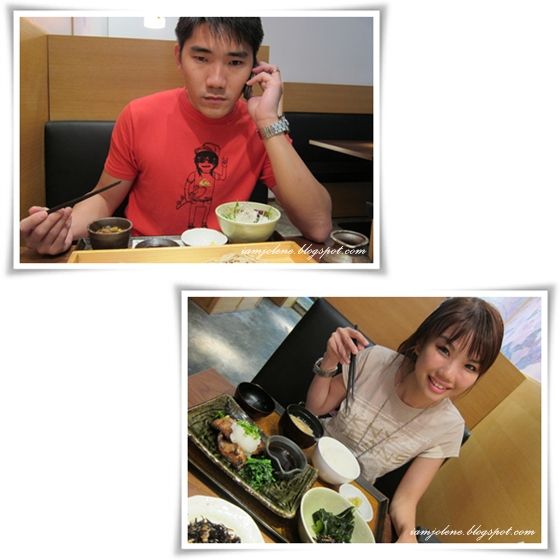 We are those who simply need to have our desserts to end off our meals. Kh ordered the Tamago Pudding as the description sounded like creme brulee while I decided to have my maccha fix with Anmitsu Maccha.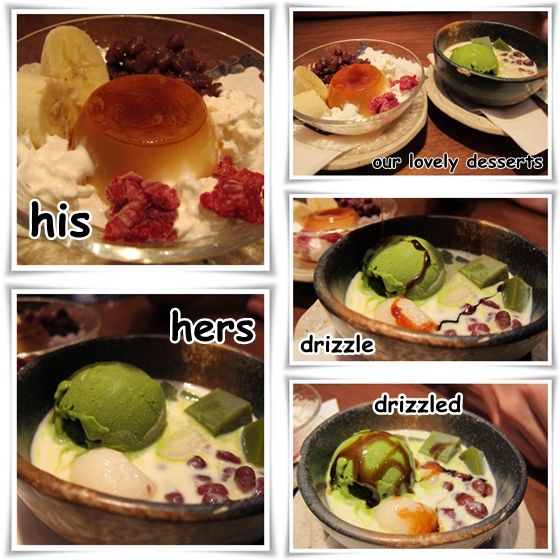 I have since been finding it difficult to remember what we ordered and also gotten lazy in doing food review on my blog. I remember those days when I did very elaborate food reviews on eateries only to have readers and lurkers being more interested in other aspects of my life. I figured that snapping pictures of the items on the menu is the laziest and smartest way to go.
Tell me about it. I totally detest this shirt of his. On the contrary, he seems to like it a lot.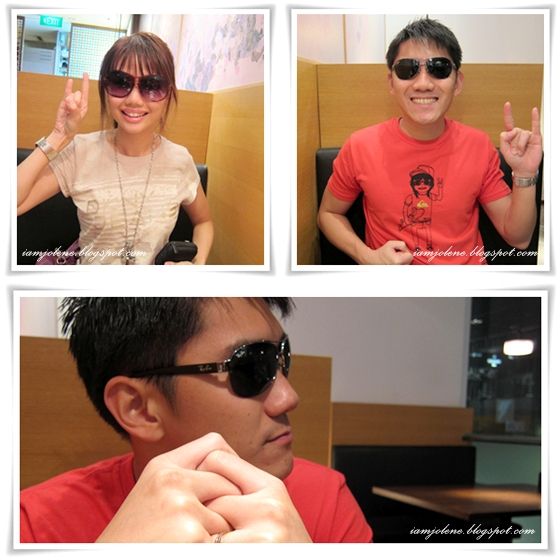 Kh could always alternate between goofy and cool cat in split seconds.
You know how backdated this entry is when you see reindeer around the malls. (You would slowly get to see more Christmassy settings in my pictures as soon as I get down to blog about them.)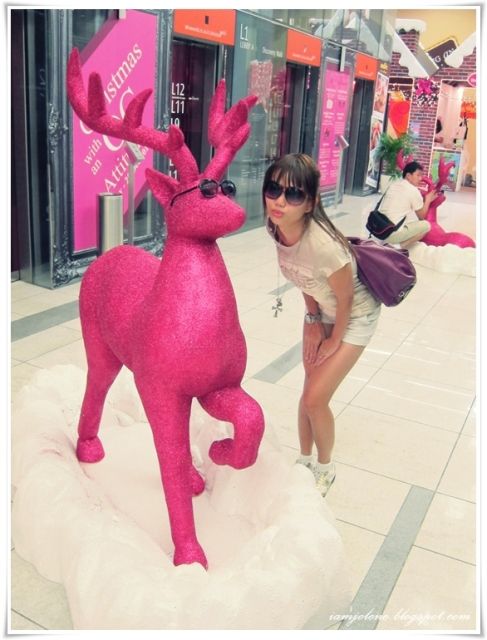 After shopping a long time at Kinokuniya, I emerged with no books surprisingly while even more surprisingly, kh emerged not with comics but with these instead.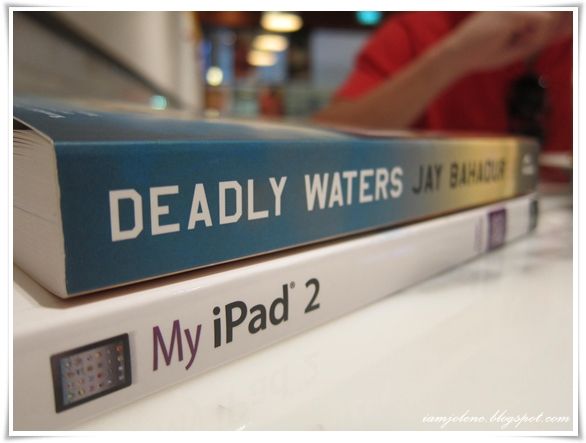 I did not think the iPad 2 book was a wise choice as I always believe that much information could be found on the Internet and that such books would become obsolete as soon as the next model appears. As for
Deadly Waters
, he was drawn to the book after his anti-piracy mission.
Soon after our very late lunch, kh was hungry and we dined at
CineCafe
at Lido Shaw House. The cafe serves really good Asian and Western food at a slightly steep price, considering that it is a cafe. The chilli crab toast tasted really authentic, just like how chilli crabs were supposed to be and not some knock off. The fried chicken wings were tasty; they crispy on the outside and tender on the inside. I forgot what that baked rice dish was though.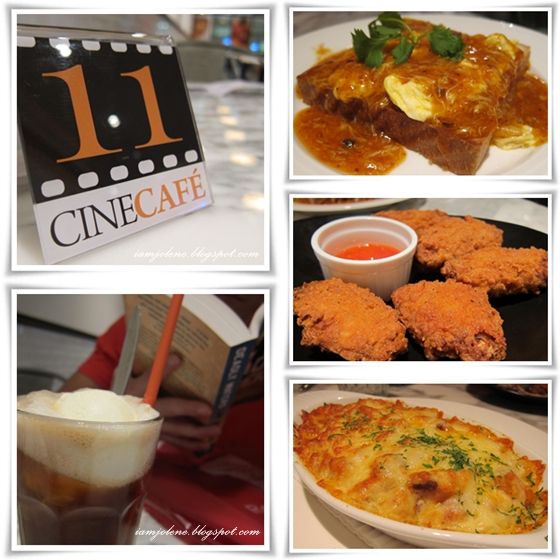 Alvin, Simon and Theodore dropped by to say hi.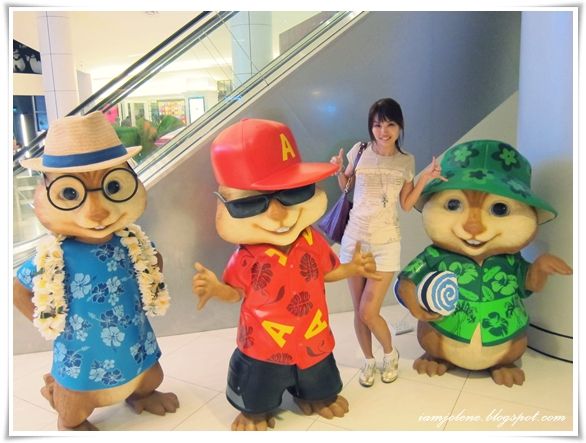 ~
*Shop a bomb at Vivocity*~
After a whole day of shopping for our Europe trip, the Soup Spoon made a gratifying dinner. More gratifying were the purchases in the shopping bags. They were mainly winter wears.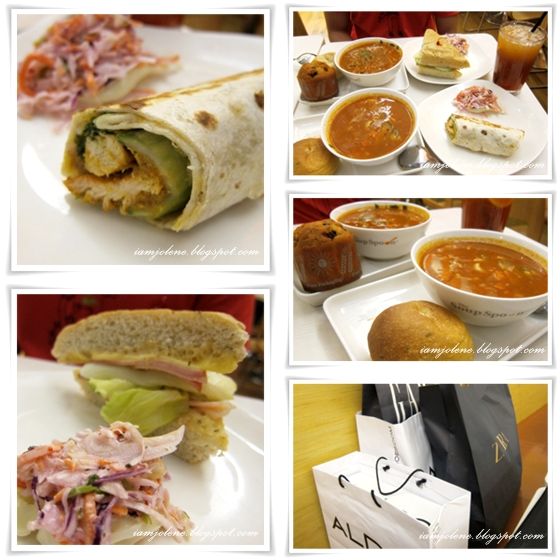 ~
*What's the Ooh Ha about Topless Guys from Abercrombie*~
Singapore used to be one of those sad countries with no Abercrombie & Fitch stores. Then, our very first A&F store hit our shores last year and caused a whole lot of commotion.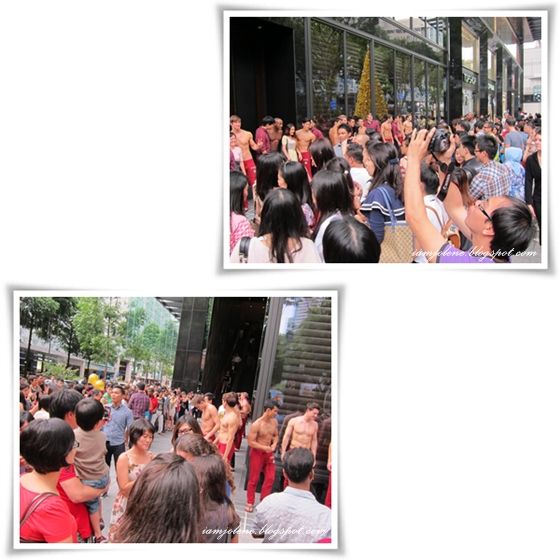 I love Abercrombie but I would prefer to ogle at hot pretty babes instead of hunks. Kh should count himself lucky that he did not have to drag me away from the delirious crowd.
~~~
Extension of Giveaway
If you haven't already known, I'm hosting a
giveaway
. There would be 3 sets of prizes to be given out. Click
here
to participate in my giveaway.